Kyle Reynolds: Interview with the shooting star about his new single, casting shows and his musical plans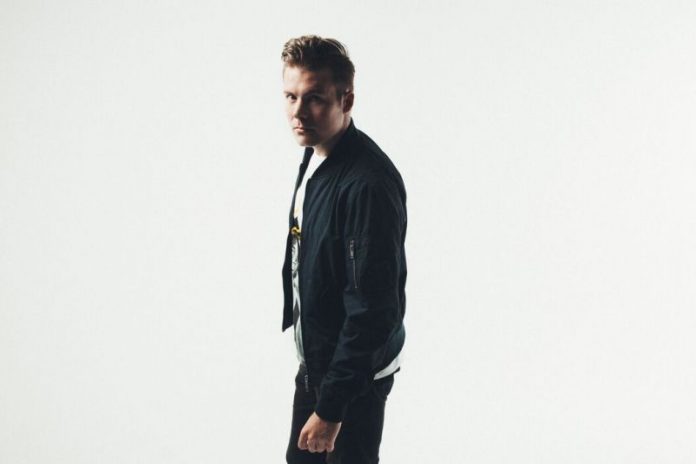 Shooting star Kyle Reynolds belongs with his 24 years of age to the sort of newcomer who immediately makes a lasting impression musically. That inevitably begs the question: why aren't the songs of the artist originally coming from California but now living in Nashville, Tennesse already competing for the top position in the charts? That they certainly have what it takes already proves his brilliant new single "Friday Saturday Sunday" for which the warning "earworm danger!" can't be issued often enough (Noah Cyrus has the same opinion by the way but more info later). So all indications are that the big musical breakthrough won't be long in coming.
In the interview with music-allnew.com Kyle Reynolds reveals how he reacted to the enthusiastic reception of Miley Cyrus' younger sister, what advice he would give to other newcomers, if he ever thought about participating in casting shows like "America's Got Talent" or "The Voice" and what his musical plans are.
You've just released your brilliant earworm "Friday Saturday Sunday" and received very positive responses from it. Even Noah Cyrus shared your track with her fans. How do you feel at such moments?  
Yeah it's been crazy thank you so much! Yeah I was just chilling and saw she followed me and I thought it was just someone on her marketing team or whatever that was following people and then 5 minutes later I saw she tweeted about my single and I was like, "Holy crap!" I love her music too and we've talked briefly since. She's been super sweet and genuine. It's always dope when someone makes good music and is also a good person. Those are my kind of people.  
How do you approach your songwriting process? Do you always write about personal experiences like in "Friday Saturday Sunday"? 
You know, my songwriting process is different every time. Sometimes I sit down at a piano, sometimes I pull out my guitar, sometimes I write poetry, or I'll meet up with a producer and top line a track he makes or we make together. I don't always write about personal experiences but I try to make the majority of my songs as an artist relate to my life. I'm the one that has to sing them a million times and I'd way rather sing something that means a lot to me than something I can't relate to.
I also think fans and people can tell and see right through it if it's something you haven't lived. But on the other side of that, I can only live so much life to write about real things everyday haha. Also, if I'm writing for a DJ or another artist I don't feel as obligated to write about my reality. I always want my songs as an artist to reveal a part of my life and heart though.
How did you become a musician? 
I literally became a musician because of Youtube and passion haha. I started teaching myself piano from Youtube tutorials when I was 17 and fell in love with it! After 6 months of learning covers and stuff I started writing songs.
I've always loved creating so I was a songwriter right off the bat. The day I started I never stopped and that drive and passion has brought me to where I am today. I still have a lot to learn and most musicians actually know more than me, but to be honest sometimes not knowing everything has been my biggest strength.
As a newcomer what advice would you give to other musicians who try to make it in the music industry so they don't lose their motivation even when things are not running so smoothly?  
Just don't quit. Most of the people that are successful are just the ones that didn't quit haha. It's a lot easier to stop and go do something more "normal" and consistent, but you have to be persistent. Also, you have to be open minded and open to trying new things. That's the only way you'll grow as an artist.
If I'm being honest though I have meltdowns all the time, have days where I doubt everything I'm doing, and you just have to take care of yourself. Make sure to surround yourself with a solid community and people that love you with or without your music. That's hard to find, but SO SO IMPORTANT. Finding a healthy balance in work/family/mental health/rest/doing non-music things is a very underrated thing in the music industry but I'm a huge believer in it.
Did you ever think about participating in talent shows like "The X Factor" or "American Idol"? What is your general opinion about such shows? 
I've thought about it, but I've always known that's not the route I want to take. Nothing against the shows, but it's just not my thing. I actually tried out for ,America's Got Talent' last year too and it ended up not working out. It's funny you asked me this too because in the last week I got like 3 different emails from 3 different singing shows asking me if I wanted to try out.
I think if I had a crazy power vocal and didn't write songs I would go for it, but those shows aren't really focused on songwriting. I'm pretty sure all the singers that win on those shows end up singing other people's songs when they win too. That's just not my jam. My favorite out of all those shows is ,The Voice' though! Super talented singers and it's an entertaining concept.
I know it's a frequently asked question but which artist would you like to collaborate with in the future? 
I love this question actually. I'd love to collaborate with Jon Bellion, Chance The Rapper, Ryan Tedder, Skizzy Mars, and Drake.
What are your musical plans? Are you working on a new EP or maybe even an album?  
Right now I'm working on just releasing a few singles and then I think we've been talking about releasing an EP sometime next year. I've also been working with some DJ/Producers and will be releasing more songs I wrote but as a featured artist on their projects.
Your German fans would of course be very happy to see you perform in Germany in the future as well. Are there any plans in this direction? 
I WOULD LOVE THAT! As of right now I have nothing booked in Germany but I hope to start doing more shows and traveling internationally to play in the next year or so! Thank you so much for all the support. It means the world.
"Friday Saturday Sunday" from Kyle Reynolds is available on Spotify and itunes.